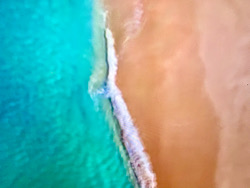 The summer in which I performed 120+ performances of Basil Twist's Symphonie Fantastique also saw this unique collaboration: I sent my proposed full-length recital setlist for my Festival Mozaic recital to visual artist, Bryn Forbes; he devised from his capacious capture archive a visual complement for the entire concert.
Bryn and I are in touch about making a Virtual Recital incorporating his beautiful image sequences with live streamed performances via my newly-optimized home setup:
Steinway CD 207 (best piano on Earth, with new American Steinway hammers, best ever made, courtesy Danny Elfman, installed by Oleg Schramm

Applied Microphone Technologies' M40, my inner-frame-mounted piano mic

The Launcher by Soyuz Microphones, an in-line pre-amp designed to lend a more tube-like warmth

OBS platform for streaming and recording

Premiere Pro for post-production
The ATEM Mini allows me to toggle through a preprogrammed set of camera moves & transitions between my 3 performance camera angles and one HDMI feed for Bryn's video re-imaginings, live, automatically.
We're conspiring to Get The Band Back Together, virtually.
Subscribe
Never miss out on Christopher's events or special notices.