just finished reading Alan Glynn's third novel (i've read them all, starting with the brilliant THE DARK FIELDS, retitled LIMITLESS starring Bradley Cooper and Robert DeNiro in the film version, WINTERLAND about city politics and vast corruption) BLOODLAND, in which the death of an actress and others in a helicopter crash off Donegal is the crux of a corporate/political thriller of truly global scope and scale.
the real brilliance of this book, though, isn't in the craft of its plotting, deft though it is. It's the suspense not of the plot, but that felt and narrated by the various principals; it's not the machinations of fate and ruthlessness that carry our faith and attention, it's the innate tension felt by the characters as their worlds unwind in each their own grand tragedy.
Really brilliant.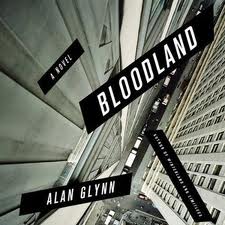 Subscribe
Never miss out on Christopher's events or special notices.