just finished reading the sizable tome, Best American Fantasy.
no, it's not a biography of my girlfriend.
it's a collection from 2006 edited by Matthew Cheney and Ann & Jeff Vandermeer.
it's most successful when addressing 'fantasy' as form instead of genre (y'all should leave dragons to Lucius Shepard, who dabbles in them occasionally though definitively), as most of the stories treading familiar subject of that genre tend to leave me quite cold.
when the nature of narrative itself is engaged, there are some true highlights, like Ann Stapleton's hallucinatory and veiled suggestion of a story, The Chinese Boy, or Peter laSalle's brilliant Borgesian The End of Narrative (1-29; or 29-1).
i also enjoyed the young-zombies-in-love movie by Nik Houser, First Kisses Beyone the Grave, the satire by Tyler Smith, A Troop (Sic) of Baboons, the terse koan by E.M Schorb, An Experiment in Governance, the why-didn't-i-think-of-that ingenuity of Kevin Brockmeier's A Fable With Slips of White Paper, the wistful The Saffron Gatherer by Elizabeth Hand, Chris Adrian's tragic A Better Angel, and Brian Evenson's (it's likely keeping up with him that led me to seek out this collection in the first place) perfect transubstantive tale, An Accounting.
i guess an average of one-out-of-three ain't bad, for baseball, but all in all, i can't say i'd recommend this collection as a whole.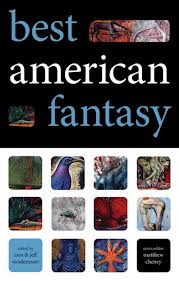 Subscribe
Never miss out on Christopher's events or special notices.