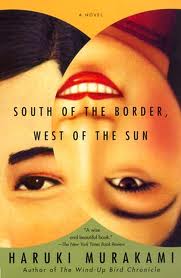 Just finished reading the first book I ever felt compelled to finish at all costs, as it happened, during 2 1/2hrs of StairMaster reading (i'd started it yesterday, read a little more half-heartedly on my flights home after 2hrs sleep); couldn't NOT finish it: Haruki Murakami's novel, South of the Border, West of the Sun.
jazz-suffused, this feels more autobiographical than any of the other Murakami novels i've read.
it's about the resonance/radiance of the pain we potentially cause each other, a most compelling, legend-like star-crossed yet troubled love story i've read since Tristan und Isolde.
a classic.
a must-read.
Subscribe
Never miss out on Christopher's events or special notices.