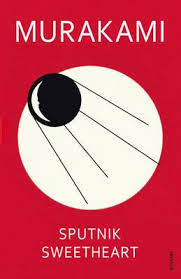 In my current Haruki Murakami binge, just finished reading this exquisite daPontean Romance, Sputnik Sweetheart, a book resplendent with troubled and fantastical relationships, interactions and friendships with metaphysical consequence and resonance; Murakami at his most unabashedly musical;  an otherworldliness as a Philip K. Dick-style alternate reality (much akin to PKD's Exegesis, in the falling cards of our momentary and imminently changeable/evolving/alienating senses of self.), with mystery, spirituality as backdrops for descriptive writing of iconic beauty.
As always, he writes a great climax.
I'm tackling the short collection, After the Quake next, but will likely take a break to relish the lately-arrived, newly-published novel of the late Bohumil Hrabal, Harlequin's Millions.
Subscribe
Never miss out on Christopher's events or special notices.