Making my way chronologically through the work of Madison Smartt Bell, I just finished reading an early work of his, Straight Cut, recently published as part of the great pulp/noir imprint, Hard Case Crime. A compulsive and compulsory read, this one's an international crime procedural in the exacting and detailed style of the filmmaker, Jean-Pierre Melville: there's enough great minutiae about film editing (the protagonist's primary expertise) and drug smuggling (his 2nd) and martial arts.
I loved this book. The action is non-stop, and the denouement is put off til the very last pages; exquisite timing and some gorgeous writing all along the way.
Requisite reading.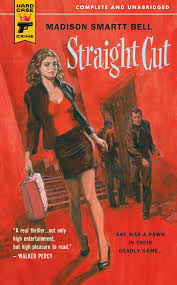 Subscribe
Never miss out on Christopher's events or special notices.