It's just over a year since Sun Kil Moon's Third and Seneca popped up randomly on a drive in Montana. From that moment I've been taken over by the music of Mark Kozelek, Sun Kil Moon and his San Francisco 90's band, Red House Painters, in a way I'd never expected. I've arranged songs for piano by quite a few bands, but I've only assayed album-length tributes and reimaginings of Radiohead, Elliott Smith and Nick Drake. Kozelek's lyrics couldn't be more confessional, more innately poetic (and yet like journal entries, sometimes), more intimate; strikes the Elliott chord in me. His guitar work is ambient and virtuosic simultaneously, like a super-Nick Drake. In songcrafting, an inevitability and mastery I'd come to know from Radiohead (feelings newly revived by fine work in their new A Moon-Shaped Pool), a sensuous harmonic language and a great voice: Kozelek unsurpassed on all counts.
Got to play a tour with dear friends, Tessa Lark and Edward Aaron a few months ago, in South Carolina and Connecticut. They let me make a suite of pieces to play. I imagine they were expecting Radiohead, but, once I'd heard Third and Seneca on my Montana drive, there was no question in my mind whose music I would be arranging.
These are live tracks from our final concert in Old Lyme, CT. Michael Thurber somehow found the perfect place in the organ loft of the Old Lyme Congregational to set my little WAV recorder. Thanks, Mike.
And especial thanks to Eddie and Tessa, for helping me make the pieces better at every tour stop, and giving a truly magnificent performance when we finally had everything just right.
Katy Song
Moorestown
Young Love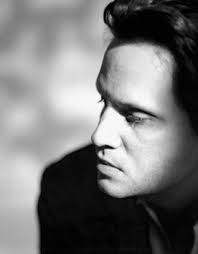 Subscribe
Never miss out on Christopher's events or special notices.