For From the Top's show in Danville, KY, I performed, at the break, a movement from Phlip's Piano Sonata, a transcription from his opera, Satyagraha, the Conclusion of Act III. Soundfil below.
Very excited to announce the roster of From the Top alums who will be joining me shooting a video in NYC in mid-April of my arrangement of Woody Guthrie's This Land:
4-hand pianists Oscar Paz-Suaznabar (Bolivia) and Amir Shiraz (Iran/Saudi Arabia)
Violin: Bella Hristova (Bulgaria)
Cello: Mariya Zabara (Ukraine)
Clarinet: Javier Morales-Martinez (Mexico)
Guitar: Kang Min Shin (Korea)
I'll be incorporating the national anthems of all our participants into the arrangement (and as all our kids in the video are either immigrants or children of immigrants, I can only guess there might be a nod to Led Zeppelin in there, too).
Very excited.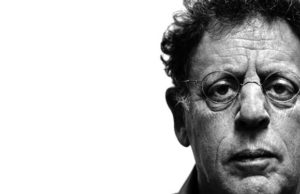 Subscribe
Never miss out on Christopher's events or special notices.