just finished reading Philip K. Dick's novel (this is fast becoming my own personal obsessive Summer of Dick, introduced by my months-ago traversal of his Exegesis, the complete Library of America collection of a baker's dozen of his novels, and now continuing, happily, through a bunch more of the novels i'd not read previously) The Simulacra.
you've got to love a book that immediately introduces us to the great 21st-Century psychokinetic (look ma, no hands!) hypochondriacal (Glenn Gould in a dystopian future?) concert pianist, Richard Kongrosian, and an aspiring jug-duo aspiring to appear at the White House doing their rendition of the d minor Chaconne, amidst a government seeking through time-travel to consult with Goering to stave off widespread knowledge of their least-you-can-say, no-confidence government.
one of the tightest of PKD's works.
a hell of a ride.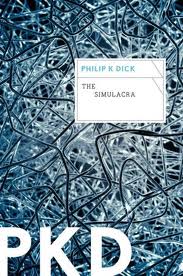 Subscribe
Never miss out on Christopher's events or special notices.