just finished reading another in the Parker series by Richard Stark (Donald E. Westlake's darkest nom de plume), Plunder Squad.
it amazes me how many different ways a job can go so wrong.
lots of loose ends, jobs considered and discarded.
this series never is less than astonishingly inventive and fresh, even as Parker remains the stolid professional throughout.
great.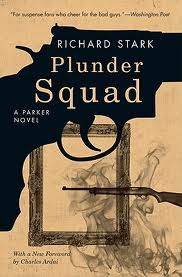 Subscribe
Never miss out on Christopher's events or special notices.