Just wrapped From the Top Show #317 in Louisville, KY with the participation of the Louisville Symphony (with their music director and From the Top bassethorn alum, Teddy Abrams performing on the 1st, non-broadcast half, selections from Stravinsky's Firebird and one movement of Christopher Theofanidis' Dreamtime Ancestors), Louisville Youth Orchestra (performing another movement from the same work, Each Stone Speaks a Poem) under the direction of their director, Jason Seber) and an unparalleled roster of young musicians: Aubrey Oliverson's definitive and stunning performance of Fritz Kreisler's Praeludium & Allegro, Brooklyn pianist, 17-year old phenom, Clayton Stephenson performing two movements of Lowell Liebermann's Gargoyles and Hiromi Uehara's high-spirited Tom and Jerry Show, a dreamlike and healing performance of George Hue's Fantasy in collaboration with flutist AyanaTerauchi, and the most sensual marimba performance imaginable by local Louisville lad, Cole Gregory of Robert Oetomo's arrangement of the iconic Harold Arlen song, Over the Rainbow. Truly a stellar lineup to present at the Kentucky PAC for the assembled convention of KY Music Educators.
I'd always loved the traditional Coventry Carol, and in my Christmas solitude, made a solo piano arrangement of same. This was the first opportunity for public performance, though I'd shared my piece over the Holidays with appreciative and treasured friends, recorded at home. The acoustics at Whitney Hall and Berred Ouelette's always exemplary production made this a memorable premiere.
Enjoy.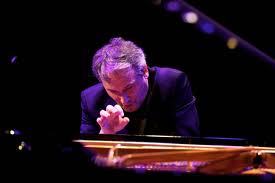 Subscribe
Never miss out on Christopher's events or special notices.