in the midst of my George Saunders binge, having reconnected with him after years ago reading his essay collection, The Braindead Megaphone and his more recent story collection Tenth of December, i just finished reading another of his darkly comedic tales of a not-so-distant dystopia, In Persuasion Nation, this one a bit more media/advertising-centred.
i love his writing.
can't get enough of it, just now starting another set, Pastoralia.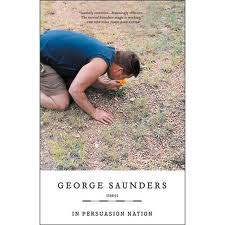 Subscribe
Never miss out on Christopher's events or special notices.