just finished, topping off my George Saunders binge, his novella/fable The Brief and Frightening Reign of Phil, a geo-political parable peopled by misfit toys bickering over their microcosmic boundaries.
as always, instantly compelling textual landscape, a style unique to the needs of the piece, satire of the darkest stripe.
a great voice of our time.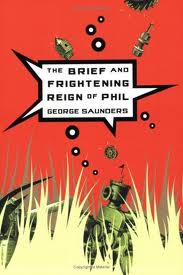 Subscribe
Never miss out on Christopher's events or special notices.