Just finished reading a fantastic collection from Ann and Stona Fitch's imprint, Concord Free Press's Concord ePress, The Little Boy Inside and Other Stories by radiologist and writer, Glenn Gray.
lots of anomalous physiological horror stories, like if Oliver Sacks was a surgeon with macabre case histories collaborated with Thomas Ligotti or
Stephen Graham Jones
.
not for the squeamish. horrific st
eroid abuse, detachable heads, and i will never sit on the toilet without the story, Expulsion resonating nightmarishly in my memory. and the Amazonian Vampire Fish, which attacks and attaches itself through the urethra was a potential Valentine's Day buzzkill, for sure.
incredible stories for your darkest side.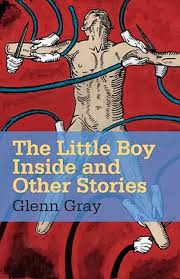 Subscribe
Never miss out on Christopher's events or special notices.