Just finished reading one of the Perfect Books ever:
Haruki Murakami's Kafka on the Shore.
the perfect prose incarnation of the Border of the World: the cusp of fate and experience, of the timeless universality of musical creativity, of the resonance of our dreams through the archive of Time, or the boundaries and extremities of Love and Evil; a celebration of the soul, of the planet, how we complete each other, eventually. And talking cats, OK?
thanks to Elizabeth Sobol for the recommendation (Norwegian Wood's next), to David Forbes for the Spencer Trappist Ale that accompanied me into the Empyrian final chapters, to the shelfies Laura Gunn, Mark Z. Danielewski) that displayed this title proudly.
this is the only book a flight attendant saw and complemented me on (and i read a lot on planes). this makes the 3rd time ever in my life that someone has spontaneously and unsolicited offered their praise (or query) on my reading material. the first time was while i was reading The Satanic Verses and the guy next to me on Amtrak from DC said "Is it OK to read that?", and the other time was at the check-out line at Lincoln Center's Barnes & Noble where the jaded cashier offered "Great book." as i was buying Mark Z. Danielewski's House of Leaves.
fantastic.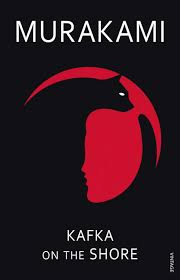 Subscribe
Never miss out on Christopher's events or special notices.