Over the coming months, I will be sharing my videos home-recorded on the venerable Steinway CD207 of the complete Well-Tempered Clavier.
I have long maintained that there is more to learn about playing the piano from the study of Bach's music; knowledge, insight, inspiration and imaginative freedom that can be applied to all piano music.
Alongside each installment of the 48, I will be offering The Making Of segments, one for each of the Preludes and Fugues, essentially an inside view to my interpretive thinking, my linguistic interaction with the score, with ever an ear to share broad pianistic insights borne of microcosmic meditation on each of these 96 moments of essential perfection.
Initially, these The Making Of mini-lectures will be made available to those who choose to join me by signing up with the Subscribe button here on the sidebar.
These segments will eventually comprise, along with other more specifically technical musings, an archive that will be made available to those participating in my new online teaching activity. I will be making frequent updates to my subscribers list, but all interested parties are encouraged to sign on as well at
http:www.christopheroriley.com/lessons/
Enjoy.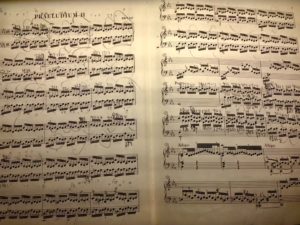 Subscribe
Never miss out on Christopher's events or special notices.