just finished reading Ken Bruen's most symphonic tapestry, his novel, AMERICAN SKIN, crime and retribution traveling from his Galway/London turf to New York and the desert West. psychos, romantics, promises made and hearts broken. a brilliant work.
hard to move on from Ken, now having read every one of his published works save the one newly arriving (new to me, anyway), THE DEVIL.
but one master may be supplanted only by another, and Joe Lansdale posted the other day about fellow Texan, Neal Barrett, Jr's latest, mentioning in passing Neal's THE HEREAFTER GANG as one of the great novels, so i've started on that, quite happily, not having read him in some time.
Ken, though, total genius.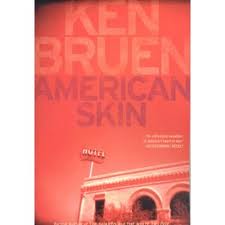 Subscribe
Never miss out on Christopher's events or special notices.