Stona Fitch, superstar author, former member of Scruffy the Cat and Robin Hood-style publisher @ Concord Free Press, who I'm honored to call a friend, has introduced me to some authors who've changed my life: Lucius Shepard, Bohumil Hrabal and Danilo Kis among them. Last year, Concord came out with ZigZag Wanderer by Madison Smartt Bell, a yin/yang collection of short stories, printed in the old Ace Double format. I sought out all his published work, so excited by this new voice in my life. I have been making my way through, chronologically, and have been consistently and literally enchanted by his grasp of the inner life of his characters, the way in which he evokes a spiritual connection between the narrative and the life of the earth and all its creatures. His early novels and short stories are Tales of the Lower East Side in all its seedy honour, and many of the early novels are centered in or return to his native Tennessee farmland.
I've just finished reading what must be considered his magnum opus, an epic trilogy of novels recreating fictionally the Haitian Revolution on the late 18th Century, and the rise of the country's spiritual father, Toussaint Louverture. All Souls Rising, Master of the Crossroads, and The Stone That the Builder Refused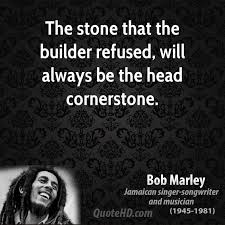 follow a similar format: multiple narrators, including Toussaint, his sons, plantation owners, a French doctor with a superlative skill with firearms, the voudou-inspired ex-slave, Riau, whose many personal rebellions have him trading allegiances like a will-o-the-wisp.
This is no mere military record. We see families of all colours trying to carry on amidst some of the most horrific torture and massacre imaginable, cities burned to the ground, plantations turned to ash; the domesticity, the chance of love, is seen against a backdrop of constant menace. There are as many betrayals between spouses as there are battles on the field, conspiracies and duplicities rampant in as many stripes as there shades of skin colour pitted all against each other. Toussaint is the Black Spartacus who leads the country to independence, though we see him, in section-ending chapters throughout the trilogy, reminiscing from the dank cell in France where he died in 1803.
By far, my most favorite work of historical fiction.
Subscribe
Never miss out on Christopher's events or special notices.