just finished reading Paul Tremblay's riveting NO SLEEP TILL WONDERLAND, featuring the narcoleptic private eye, Mark Genevich (also the center of Paul's first novel, with a title other noirists could only envy, THE LITTLE SLEEP), NO SLEEP follows Mark through his support group meetings, surveillance jobs gone terribly wrong to murder and always being the potentially cataplectic guy at the wrong place at the wrong time. whatever clues he may gather might as well be dreams or hallucinations, suspects disappear in his sudden unconsciousness, stress may paralyze him temporarily. the tension is constant, reality is protean and untrustworthy, as are all his Southie friends and cohorts.
i loved this one even more than THE LITTLE SLEEP, and Tremblay keeps up an incredible pace of action, insight and humour.
a must-read.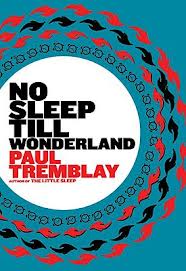 Subscribe
Never miss out on Christopher's events or special notices.