just finished reading Philip K. Dick's The Penultimate Truth, a whodunit whose opening premise/gambit is those of us Plebians are laboring away miles underground, unaware that the raging nuclear war from which we're presumably being protected has been over for 13 years, while Terran real estate and power has long since been divided into kingdoms.
gets crazy from there.
propaganda and time-travel.
essential PKD
also, important to note PKD's unique affinity and writerly skill in making these extraordinary men, everymen.
it's not just the boundless intellect and imagination, it's the boundless humanity.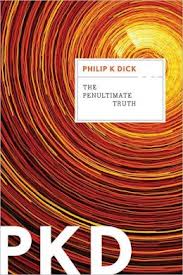 Subscribe
Never miss out on Christopher's events or special notices.