just finished reading The Transmigration of Timothy Archer, the last of the VALIS Trilogy by Philip K. Dick, informed and infused by PKD's visitation/philosophical treatise, The Exegesis.
probably his most moving book and certainly the most compelling of his takes on religion, with copious references to Dante, Schiller, Kant, Heidegger, the Dead Sea Scrolls, et al, and certainly the most generous referential access to Classical music of any sci-fi novel, including some very beautiful writing on Beethoven's 13th Quartet.
a must-read.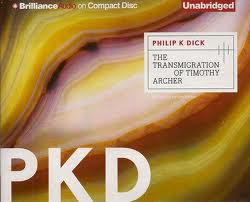 Subscribe
Never miss out on Christopher's events or special notices.