just finished reading Volume Five of the Collected Stories of Philip K. Dick, We Can Remember It For You Wholesale, title taken from the story that eventually became Total Recall. I went through all PKD's sci-fi novels (and a couple of his domestics) this summer, so it was inevitable I go through all the shorts. This particular Complete Stories collection is a 5-volume set put out attractively by Gollancz. I've ordered the rest. there were some other annoyingly-covered collections that i've decided against. This Gollancz set is really nice, and curated by longtime PKD scholar Paul Williams. lots of stories i'd read already, but others i hadn't and of course i'll have them all organized now when they arrive.
PKD is the Best
took a couple of days while recording Beethoven Sonatas and Variations with Matt Haimovitz to read a bit of Lewis Lockwood's great book on the composer.
now i'm catching up with Ken Bruen (I've read everything of his) and his Jack Taylor series; the latest, Purgatory.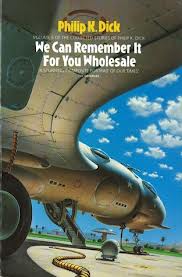 Subscribe
Never miss out on Christopher's events or special notices.