just finished reading on the plane, the latest in Richard Stark's Parker series, Ask The Parrot. looks like the last three in the series are more integrally connected, this one starting out with Parker trying to escape from a botched armored car job, and the last, Dirty Money, also closely related.
i'm going to be very sorry when i've come to the end of this essential noir collection.
Donald E. Westlake is the best.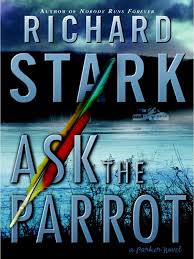 Subscribe
Never miss out on Christopher's events or special notices.