just finished reading Butcher's Moon, by the darkest of Donald E. Westlake's nom-de-plumes, Richard Stark, starring his criminal mastermind and hardman, Parker.
this one's about Parker going for some stashed loot, and finding it already snatched, ends up with a whole posse of his former work-mates taking down a small city mob.
no one plots as densely and perfectly as Westlake (uh, i mean, Stark), and his timing-perfect humour is kept mostly, though not wholly, on the back-burned in this series, which i'm likely to binge pretty quickly, realizing that this U of Chicago imprints aren't ever going to be penny-paperbacks.
worth coughing it up for, and a lot more.
i'm now on a crime kick, and have started reading my first of the Spenser series by Boston stalwart, Robert Parker, party on the recommendation of another Boston writer who invoked his name as one of the masters. must say, the dialog in Sixkill is pretty snappy, and i love the eponymous Native American strongman in it.
but the recommendation came from the yet-t0-be-published Boston crime writer, Rory Flynn, whose innate personal psychological dynamics in his premiere novel Third Rail (out next June) put all these guys in the shadow.
if i told you how i'd snagged an early reader's copy, i'd have to kill you.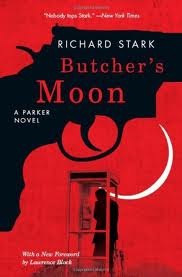 Subscribe
Never miss out on Christopher's events or special notices.