Just wrapped the latest episode of From the Top, recorded in the sumptuous acoustic of Gusman Concert Hall at the Frost School of Music on the campus of the University of Miami in Coral Gables, FL.
Don't be too jealous, it's been pouring the whole time we've been here.
All the better to be at the piano gazing out on the bayshore and the dramatic thunderstorms passing through.
Lots of talented Florida kids: Matthew Haakarainen opened with a masterful Praeludium and Allegro by Kreisler; Antonio Urrutia, equally passionate on art history and expert in his recommendations of local cuisine (he lives near our hotel here in Coconut Grove) as well as his command of the oboe collaborated with me on the Thrid Romance of Robert Schumann in a poetic, quixotic and eloquent performance; Trio Volta, three percussionists from the perennially favorite Midwest Young Artists of Chicago assailed a single marimba and exploited every surface to create a universe of colour and unanimity in Mark Ford's Stubernic; and mezzo-soprano Emily Sheets from Metairie, LA brought the most beautiful song discovery I've enjoyed in quite a while, Ricky Ian Gordon's sensual and harmonically intoxicating setting of Emily Dickinson's 'Will There Ever Be a Morning?'
My halftime contribution was a brand new arrangement I made for the occasion of a song that was a favorite on my mother's back in the 60's, Leonard Cohen's Suzanne. Worth the wait, I think.
mp3 below.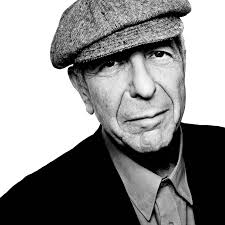 Subscribe
Never miss out on Christopher's events or special notices.