We just wrapped our latest From the Top show, taped in the beautiful, plummy acoustic of Gusman Concert Hall at the Frost School of Music on the campus of the University of Miami in Coral Gables, FL.
Don't be too jealous; it's been raining the whole time.
All the better to be inside looking out at the seaside and the dramatic thunderstorms passing through.
A lot of really talented local kids: Matthew Hakkarainen opened with a commanding performance of Kreisler's Praeludium and Allegro; Antonio Urrutia, an oboist as passionate about art history and local cuisine as he was in his poetic traversal of Schumann's Third Romance; Trio Volta percussionists from the perennial font of talent from Chicago's Midwest Young Artists all ganged up on one marimba, exploiting every surface in their masterful performance of Mark Ford's Stubernic; Emily Sheets a mezzo from Metairie, LA brought us all near to tears in her rendering of my favorite newly discovered song, Ricky Ian Gordon's incredibly sumptuous setting of Emily Dickinson's 'Will There Ever Be a Morning?'; and From the Top two-time alum, now finishing studies at the Frost School, the Ukrainian pianist Dasha Burkhartseva inspired us and was also clearly inspired by our largely student audience in her eloquent narratives drawn from Janacek's On An Overgrown Path, and encored spectacularly with Rachmaninoff's e minor Moment Musiceaux.
I made a brand new arrangement for the occasion. My mom had always wanted me to transcribe Leonard Cohen's Suzanne. Glad I finally took her up on the idea.
mp3 below.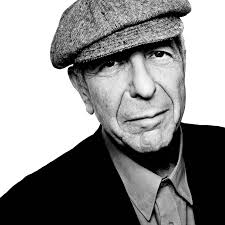 Subscribe
Never miss out on Christopher's events or special notices.