Creating my Bach video series, Everything We Need To Know About Playing the Piano We Learn From The Well-Tempered Clavier, has been my way of making the best of our enforced solitude. Creating a course of study with the series as resource has been another.
Getting the word out to schools about my online course, I am coming into contact with other Bach-obsessives, similarly inspired. Steven Harlos of UNT/Denton sent me his work, three of Bach's Inventions re-imagined through the perspective of Ferrucio Busoni, Leopold Godowsky and Sergei Rachmaninoff.
I read them through gleefully yesterday; they're so witty and wise.
The Busoni sounds exactly as Busoni would've, should've done.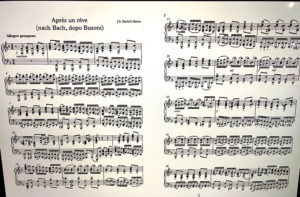 The Godowsky spends as much time in deep development as it does cultivating his idiosyncratic conceit of evolving a texture that sounds like it's being played by more than one hand. It made me want to hear what Godowsky/Harlos would make of the Goldberg repeats.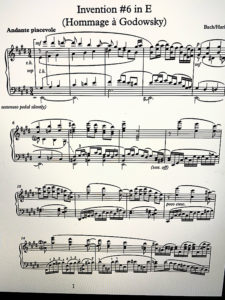 The Rachmaninoff made me laugh out loud at the ingenuity of incorporating so emblematically the Etude-Tableaux.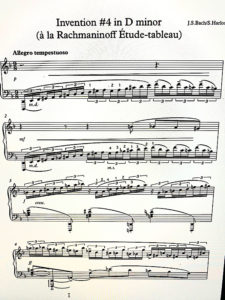 With the permission of the composer/medium, Steven Harlos, I share these pieces with you. Here's the PDF of the set:
They'll make your piano day.
Thank you, Maestro Harlos!
Subscribe
Never miss out on Christopher's events or special notices.