just finished reading Nikolai Grozni's memoir of his four years as a Buddhist monk, TURTLE FEET, as much a memoir as it is a philosophical novel in the grand tradition of Milan Kundera, but here with far better comic timing, and more hard-won truths. a beautiful book, and one which must be read, along with his novel (memoir?) of his teen years at the Sofia Academy for the Gifted as piano prodigy, WUNDERKIND, which boasts some of the most insightful and luxurious writing on piano playing and piano music as i can recall.
both essential and beautiful works.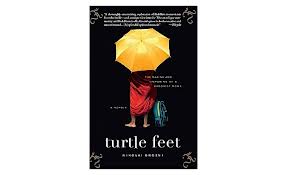 Subscribe
Never miss out on Christopher's events or special notices.